12th May, 2020
The Right Way to Install Your LF14000NN
Since 2019 the Cummins ISX/QSX/X12 & X15 engines have incorporated two variations to the threaded nutplate. The two nutplates variations result in minor differences to the turns required to engage seal to lube head surface prior to the 3/4 turn neccessary after gasket contact to ensure a proper seal to the lube head.
We've been told by Cummins that they are continuning to work on reducing these subtle changes that you could experience when installing your LF14000NN.
For the best installation technique Cummins have recommended following the instructions printed on the side of the filter shell and not rely on torque of feel for installation.
Installation of LF14000NN
To install the filter, regardless of nutplate variation
Lubricate the gasket with clean engine oil prior to installation
Prefill the filter with clean engine oil
Install filter by hand until the gasket makes contact ot the lube head
Tighten the filter an additional 3/4 of a full turn using the printed "A B C D" markings on the filter shell for reference.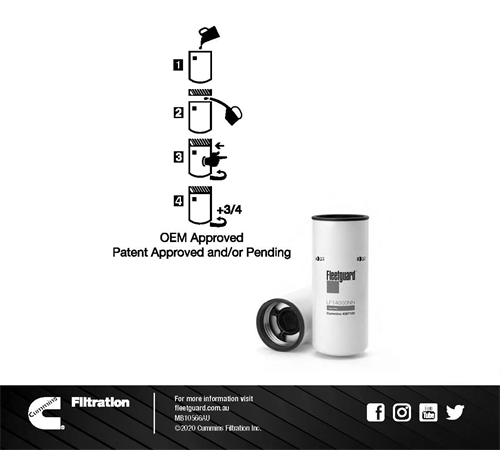 Quick

Order
Quick

Quote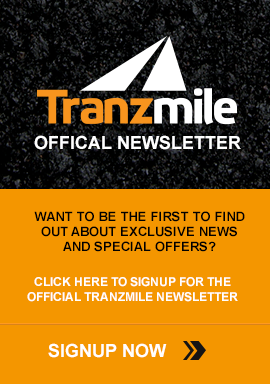 Need

Help?

For all sales enquiries

call (07) 33 444 156

or contact us