1 July, 2019
Our sponsored driver Jeremy Glover has just reported in with his wrap up of round 5. He tested his new chassis, had a minor hiccup with timing and battled his way through the pack in each heat.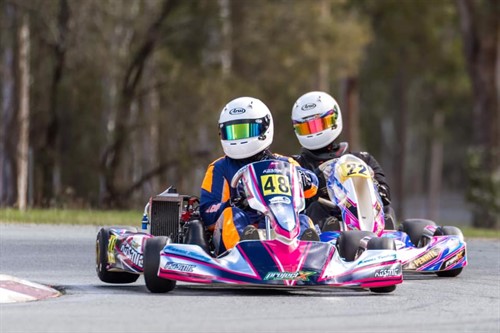 Lifting a wheel mid-corner
"Test day for IKC R5 of the club championship yesterday at Willowbank with a solid field of 21 Karts. Took the new Kosmic chassis around the track for its first race & was really happy with how it drove.
Started the day off bitter sweet with a decent win in Heat 1 however I forgot to put the timing transponder on the kart so ended up disqualified for the Heat. Off P17 for heat 2 & came in 3rd, tough drive through the field. Off P14 for the Pre-final & drove through to P6- unfortunately I side swiped team mate #7 Simon Chadwick causing some damage which resulted in a DNF 😫. Off P10 for the final & drove through to 3rd crossing the line behind the leaders who were in an epic battle for 10 laps.
Congrats to IKC & the volunteers for another great event, all the other competitors for a great days racing & to Mitch for taking the W.
Bring on the Qld State Titles in Proserpine next weekend!!"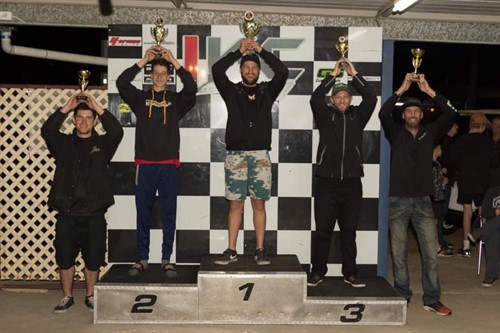 Jeremy Glover with 3rd for IKR Round 5
#48 charges into the corner, with the pack hot on his trail
Quick

Order
Quick

Quote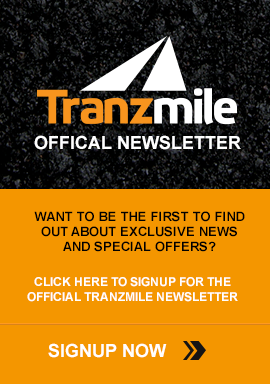 Need

Help?

For all sales enquiries

call (07) 33 444 156

or contact us