22nd June, 2019
Tranzmile Wacol's carpark again became a graveyard for a set of Bridgestone/Bandags at our EOFY Trade Show on Friday the 21st of June. The Bandag is a legend in the drag racing and trucking circles, and we are honoured to have it's black marks grace our premises once again.
The Bandag Bullet packs a monster powerplant, as explained by Bandag below.
"
The 24 litre (1500 cubic inch) Bullet is powered by two [Detroit] V8 92 series engines linked together with two superchargers and four turbo chargers. When injected with nitrous oxide the power is boosted to an amazing 2,800 horsepower. The truck weighs in at eight tonnes and has some 5,600 ft/lb of torque on tap."
Relive the moment below, and make sure to keep an eye out for our next EOFY Trade Show in 2020!
Quick

Order
Quick

Quote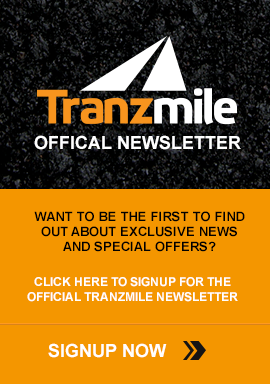 Need

Help?

For all sales enquiries

call (07) 33 444 156

or contact us