News
Selecting The Right Grease
The application of grease can be at times very complex, although a little knowledge goes a long way. For example, in construction equipment the environment is harsh with water, dirt, poor seals and heavy loads being common. In this type of situation, you need a grease that is highly water resistant, tenacious, with good rust protection and film strength. Barium greases work well along with the lithium 12‑hydroxy greases (usually with polymers). Some specific formulations using an aluminum-complex thickener also find use here.
Bearings (ball, roller, needle, etc.) normally see much less contamination but experience wide variations in both speed and temperature. Here, you need a grease that has outstanding mechanical stability (very minor softening or hardening), excellent oxidation stability (long life) and performance over a wide temperature range. Where temperatures do not exceed 250 degrees F, the lithium 12‑hydroxy greases find the widest use. When temperatures increase or long life is required, either a lithium-complex or polyurea can be used.
Sliding or rubbing contact such as with automotive ball joints, sleeve bearings, some gears, etc., requires both extreme pressure and anti‑wear qualities along with a tenacious film to prevent squeeze-out, washout or both. In this type of application, the use of solid lubricants to aid in the prevention of wear is common, with molybdenum disulfide being the dominant solid. Here, the lithium 12‑hydroxy, lithium complex, barium and aluminum-complex greases would be good choices.
Improper selection and application of the proper type of grease to perform in the intended application is one of the biggest reasons for failure. Also at the top of the list is grease compatibility or the lack of it. As a general rule, keep similar thickeners in the same application (e.g., lithium with lithium complex). If possible, do not mix greases of different thickener types.
Especially try to avoid situations where aluminum complex, clay or silica-thickened greases may become mixed with other greases. Excessive softening is usually the result. These thickeners, while producing excellent lubricating greases, do not tolerate other greases well.
Failure of almost any grease‑lubricated part generally falls into four categories:
The selection and application of the wrong type of grease


Incompatibility resulting in excessive softening


Contamination resulting in excessive wear


Too much or too little grease applied
Remember, the lack of grease can cause failure, but too much grease is often the primary cause of failure because the excessive lubricant causes high temperatures, which in turn oxidizes the grease.
Ref: Machinery Lubrication

New Queensland Transport Requirements
A number of our customers have reported that the Department of Transport has been fining road users for the use of umarked Shackles for towing purposes. These shackles are commonly used for towing caravans, boats or trailers for securing safety chains to the towing vehicle.
To view the August 2014 Safe Towing Guide please click here.
Interestingly, the Guide says:
""The Department of Transport and Main Roads recommends that the shackles used should meet Australian Standard AS 2741-2002 "Shackles", or another equivalent recognised standard, and have a break load limit of the shackle is rated at least 1.5 times greater than the ATM of the trailer."
It goes on to say that you can identify a shackle that meets the AS standard by viewing its marking. It needs to clearly show the manufacturer name, quality grade and load rating.
Even though the guide says that this is "recommended" we have confirmation from a number of customers that they are being booked if the shackles do not have a clear manufacturer name, quality grade stamp, load rating and the AS number displayed.
All Tranzmile outlets, including Kingaroy Machinery Centre and Black Truck Sales outlets now stock a full range of shackles that meet these requirements.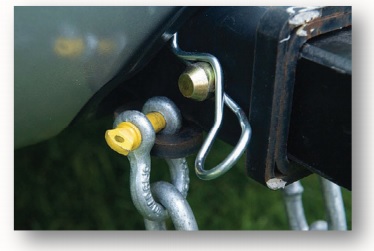 Tranzmile expands to Kingaroy
Published on: 08.04.2014
Tranzmile is pleased to announce the purchase of Kingaroy Machinery Centre. Kingaroy Machinery Centre has been servicing the South Burnett since 1945 with a proud history of providing a full range of truck, trailer and agricultural parts. With the purchase by Tranzmile, the range of products available through Kingaroy Machinery Centre has already grown, with over $100,000 in additional stock now available in store.
In addition KMC customers will see significantly improved pricing, making KMC more than competitive with suppliers in Toowoomba or Brisbane. If you live or work in the South Burnett, there really is only one destination for all of your truck & trailer parts - Kingaroy Machinery Centre.
From Monday the fourth of November, Kingaroy Machinery Centre will join Tranzmile, the aftermarket truck and trailer parts arm of the Harvey Black family's Black Truck & Ag company which sells and services Iveco, Western Star, Isuzu and New Holland in Toowoomba, Dalby, Roma, Goondiwindi and Moree.

Managing director of Tranzmile Cameron Black said purchasing Kingaroy Machinery Centre was a logical step in the growth of their business. "We wanted an established business which had its roots in a thriving country town to expand our portfolio," Mr Black said.
"Kingaroy Machinery Centre is a natural fit with us because it is a strong rural business with a good grounding in aftermarket truck servicing given it is a former International trucks dealer."

"With the buying power of our combined truck and parts businesses, our Kingaroy customers are going to be able to start buying locally with us, but only pay Brisbane and Toowoomba pricing. "

I think this is going to be a huge benefit for everyone doing business in the town. "Customers will pretty much straight away start seeing some very significant savings flowing through to them." Mr Black said KMC would be expanding the centre's already big range. "You will be able to access the huge range of products we have in Brisbane and Toowoomba, without having to make the drive to the city," he said. "As a part of the Harvey Black Group, Neil, Angie and Paul from KMC now join our existing 22 parts interpreters, ensuring that there is very little in the way of truck and trailer parts that we cannot help our customers with. 
"Black Truck Sales runs, of course, Iveco, Western Star and Isuzu truck dealerships so KMC will be particular strong in that area as well." 
Mr Black said having grown up only an hour away, near Jandowae, he might call Brisbane home now, but he is firmly a country boy. The Gehrkes congratulated Cameron and said they were pleased the business was remaining with another longstanding country family. "We wish him the best for the future," he said. "We would also like to thank all of our customers for their loyalty they have given to this business over the past five and half years and would especially like to thank (their staff) Neil, Angie and Paul for their support and loyalty each of them have given us. "I am sure you will find the same excellent service will continue."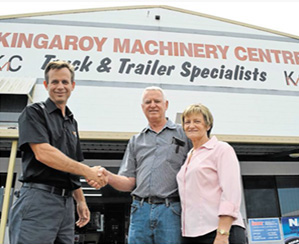 Moving the largest load in West Australian mining history
Published on: 18.03.2014
Australian Mining brings you a gallery of the largest machinery move in West Australia's history, as well as video of the operation in action.
Over six days four prime move trucks towed a fully assembled Liebherr 996 excavator weighing more then 675 tonnes.
The machine was from Fortescue's Christmas Creek mine to its Solomon operations.
They travelled at speeds of 4km/hr over gravel, thanks to an additional two trucks pushing the load, and reached speeds of 6km/hr on roads.
Hauling the load the 230km to the mine took them six days, (including time spent being bogged, which was only recitified with the help of four front end loaders) working up to 15 hours per day.
It was moved on 24 twin-axle (384) Goldholfer platforms.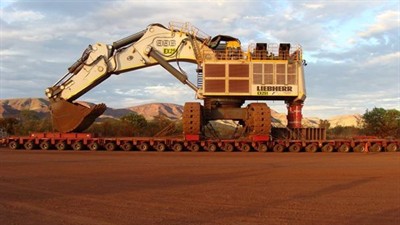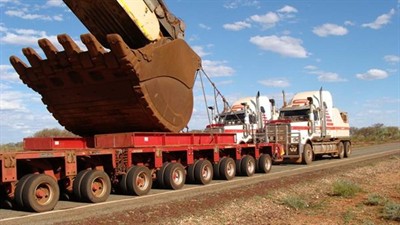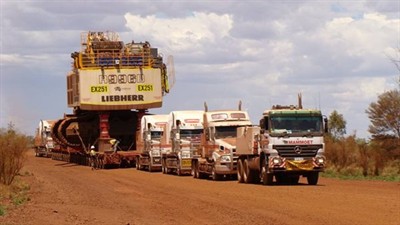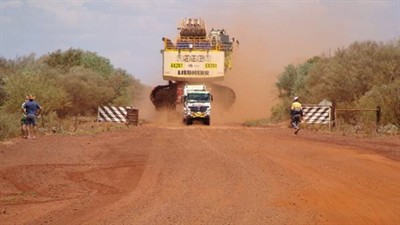 TomTom Telematics scoops Best Telematics System title at BusinessCar Fleet Technology Awards
TomTom Telematics, a leading provider of advanced fleet management solutions, has won the Best Telematics System title in the 2015 UK BusinessCar Fleet Technology Awards – the Techies.
As the only independent awards in fleet dedicated to technological innovation and excellence, the Techies are unique in rewarding those services, companies and products that best serve the business car marketplace.
The accolade, awarded on August 25, recognises the impact of OptiDrive 360, the company's next generation of WEBFLEET fleet management software, which empowers motorists to drive in a greener, safer style.
OptiDrive 360 provides drivers with best practice coaching on how to drive safely and efficiently before, during and after a journey. As well as giving instant feedback on harsh braking, speeding and cornering, it offers predictive driving advice using vehicle and map data to advise business drivers when to take their foot off the accelerator or shift gear, and what their optimum green speed should be.
The technology was developed following years of collaborative research with the EU ecoDriver Project.
"We were first to market with driver terminals which give direct feedback to business drivers and now we've raised the bar again with OptiDrive 360," said Giles Margerison, Director at TomTom Telematics.
"By scoring drivers on eight performance indicators, fleet managers can build up a highly accurate picture of driver behaviour which can then be used as the basis for performance reviews, training and driver benchmarking."
BusinessCar Editor Paul Barker added: "This win in the Telematics category of the 2015 BusinessCar Techies illustrates the level of technical development TomTom's OptiDrive 360 offers the corporate marketplace. The pioneering step of predictive advice for drivers on when to ease off for roundabouts or other hazards is particularly innovative and impressed the Techies judging panel on top of the host of useful and useable information for fleet managers."
The Techies awards success comes hot on the heels of other recent wins for TomTom Telematics including the Belgium Fleet Innovation Award for OptiDrive 360 in June and Best Commercial Vehicle Systems Integrator at the TU-Automotive Awards in the US.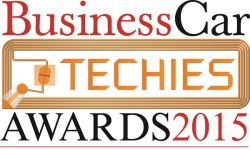 Quick

Order
Quick

Quote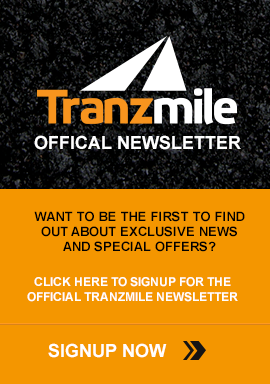 Need

Help?

For all sales enquiries

call (07) 33 444 156

or contact us