About Us
Tranzmile Truck and Trailer Parts is a part of the Harvey Black Group, a diversified company made up of Truck and Agricultural Machinery Dealerships, Commercial Property Investments and rural land holdings. Since 1995 the Group has operated a network of truck and agricultural dealerships through Queensland and Northern NSW's under the Black Truck Sales brand. Currently the Group has Dealerships located at Toowoomba, Roma, Moree, Goondiwindi and Dalby and sell IVECO, Western Star and Isuzu trucks, and a range of leading agricultural brands such as AGCO, New Holland, Challenger and many more.
Tranzmile moved its head office to Wacol in October 2016 and opened Brisbane's largest truck & trailer parts showroom. Our 800+ sqm showroom is the ultimate way to browse the broadest range of truck & trailer parts available in Brisbane.
Tranzmile has been established to grow the after markets parts business of the Group, and to provide businesses through Australia, New Zealand and Asia with a genuine alternative to the existing Industry suppliers. With a worldwide network of suppliers, Tranzmile is committed to finding the best quality after market and genuine parts and supplying these to our clients at consistently low prices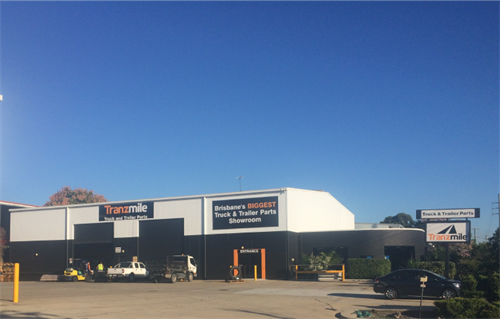 Tranzmile Wacol, 1262 Boundary Road, Wacol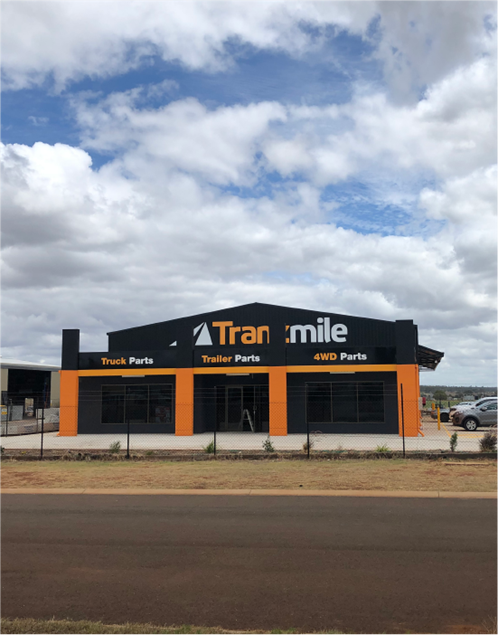 Tranzmile Burnett, 4 Barron Park Drive, Kingaroy

Tranzmile opened its first store in 2010, and has established itself as a leading supplier of quality products at a competitive price. We are also focused on providing outstanding customer service and you will find our workforce highly skilled and prepared to assist you with the most complex parts interpretation requests. 
Our huge range of products include Filtration, Lubrication, Greasing, Electrical, Brake, Suspension and Safety Equipment, branded by the biggest names in the industry. We stock products from Narva, Hella, Fleetguard , Donaldson , Q8 Oils, MacNaught , Lubemate, Supercharge Batteries, Carlisle, Loctite, Timken, Hendrickson, Dana, SKF, Powerdown, Meritor & EUCLID to name just a few.
Tranzmile is also the exclusive distributor for Australia and PNG of Q8 Oils automotive range. We use Q8 Oils throughout our entire dealership network and also sell it through our own branch network and authorised resellers.
In 2012 we launched a dedicated Mining & Gas Procurement Division which specializes in the servicing the unique needs of those industries. Our team of highly skill parts interpreters focus on providing a high quality service with fast turn around times, high quality parts interpretation skills and competitive pricing. We also have extensive experience in fast and efficient delivery of parts to remote locations, from Alice Springs through to the highlands of PNG.
Tranzmile brings together the unique benefit of a young company with modern business practices and outstanding client service, with many years of indepth knowledge of the truck and trailer and heavy equipment industry. Our commitment is to provide you with the right part, at the right time at the right price.
Quick

Order
Quick

Quote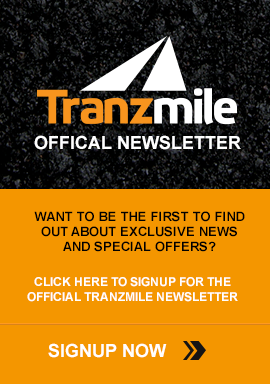 Need

Help?

For all sales enquiries

call (07) 33 444 156

or contact us