Become a distributor
Tranzmile is Australia's fastest growing independent Truck & Trailer Parts supplier. We offer a unique mixture of OEM and aftermarket parts at highly competitive prices which enable our distributors to effectively service the transport, construction, mining and agricultural industries.
A number of companies successfully distribute Tranzmile products around Australia both under their own independent trading name, or as an authorised Tranzmile outlet. Just some of the benefits of becoming a Tranzmile distributor are:
20,000+ Part Range. Our group can provide immediate access to well over 20,000+ parts, providing you with the ability to sell an industry leading broad selection of parts. Immediately on becoming a Tranzmile licensee you will be able to operate as a genuine all makes parts supplier.
Best Pricing. Tranzmile actively and consistently sources the best quality products at the best pricing from around the World. Our buying power ensures our distributors consistently pay industry best pricing.
Exclusive Tranzmile Branded Products. We offer an ever expanding selection of Tranzmile branded products to provide a unique point of differentiation from your competitors and to further strengthen the Tranzmile brand. Our exclusive Tranzmile range includes greases, bushes, brake drums, silicon hoses and more. 
Q8 Oils Distribution. As the exclusive Australian distributor of Q8 Oils, as a Tranzmile licencee you will be authorised to sell this product. Q8 Oils is arguably the highest quality oil available today, and represents a high quality and yet competitively priced, fast moving product which is exclusive to Tranzmile outlets.
Marketing. Taking on the Tranzmile brand means being part of a strong brand that is going places! Regular catalogues, weekly specials, email campaigns and more are all available to our Distributors to help them actively grow their business.
Expertise. In our Group we have over 20 highly experienced parts interpreters. This means that you have a team of professionals at your fingertips to help you grow your business. This will empower you and your staff to chase all the business you can find – because you will have the expertise to back it up.
OEM Parts. Through our many company owned branch network you are able to access and sell a broad selection of OEM parts that you would ordinarily not be able to access and/or have great difficulty in gaining parts interpretation on. Our Group represents over 20 of the major truck, car and agricultural brands, including Iveco, Wester Star, New Holland, Isuzu, Isuzu Utes, Cummins and many more.
Quick

Order
Quick

Quote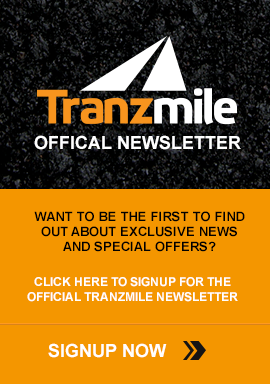 Need

Help?

For all sales enquiries

call (07) 33 444 156

or contact us