About Us
Our Approach


At Tranzmile we understand that your focus is on keeping your business moving. That is why we commit ourselves to providing the best level of customer service in the industry. Since we started Tranzmile in 2010 this has been our No 1 focus and remains so today. Our new Tranzmile Whites Diesels branches in Townsville, Gold Coast and Sydney are also bringing that same level of commitment to the European bus and truck markets.

We know you are busy and you need results. That is why our 4 pillars exist - to keep our focus on you and your business.

1. Service. Providing outstanding customer service is what we do. From a welcome when you walk through our door to ensuring you get the right part, at the right time, at the right price, outstanding customer service is everything. It's an attitude we love.

2. Systems. An essential key to providing you with outstanding customer service is great systems. That is why we have built TranzMate, Australia's No 1 fl eet maintenance software. TranzMate provides you with instant, fully transparent and 100% reportable tracking and monitoring of all parts queries and sales. It enables your staff to work 24 x 7 logging requests and queries with our APP. You don't need to know part numbers - that is our job. Quite simply our systems ensure you get a better level of service.

3. Parts Availability. Getting the right part to you at the right time and importantly, at the right price, requires outstanding inventory levels and control. That is why across our eleven branches we hold one of the industry's biggest stockholding. As an organisation that encompasses both OEM and aftermarket businesses, we have stock breadth in our inventory and a national and international supply chain that is unparalleled in the industry.

4. Choice. We believe our customers would like a choice between genuine and aftermarket parts in most instances. We aim to give you that choice so you can get the parts that best suit your specific requirements, every time.
About Tranzmile
Tranzmile Truck and Trailer Parts is a leading independent supplier of genuine and aftermarket parts. We operate branches in Wacol and Kingaroy, and our sister company Tranzmile Whites Diesels has branches in Sydney, Gold Coast and Townsville.
Our Wacol superstore is Brisbane's largest truck & trailer parts showroom. Our 800+ sqm showroom is the ultimate way to browse the broadest range of truck & trailer parts available in Brisbane.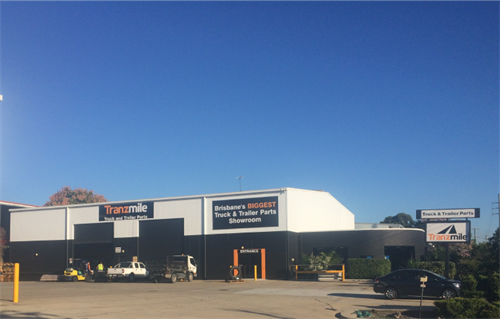 Tranzmile Wacol, 1262 Boundary Road, Wacol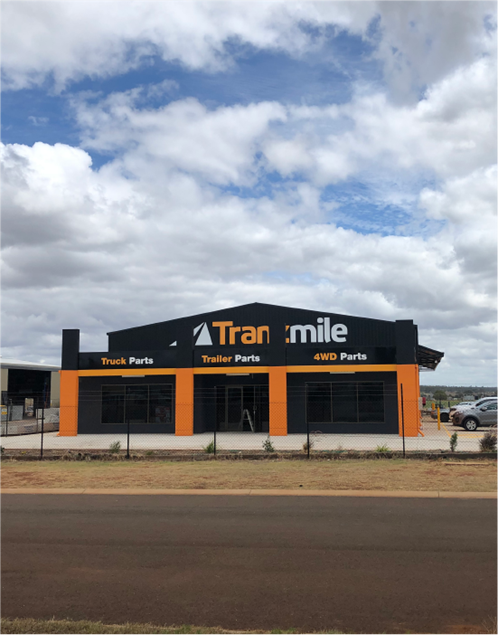 Tranzmile Burnett, 4 Barron Park Drive, Kingaroy

Tranzmile opened its first store in 2010, and has established itself as a leading supplier of quality products at a competitive price. We are also focused on providing outstanding customer service and you will find our workforce highly skilled and prepared to assist you with the most complex parts interpretation requests. 
Our huge range of products include Filtration, Lubrication, Greasing, Electrical, Brake, Suspension and Safety Equipment, branded by the biggest names in the industry. We stock products from Narva, Hella, Fleetguard , Donaldson , Q8 Oils, MacNaught , Lubemate, Supercharge Batteries, Carlisle, Loctite, Timken, Hendrickson, Dana, SKF, Powerdown, Meritor & EUCLID to name just a few.
Tranzmile is also the exclusive distributor for Australia and PNG of Q8 Oils automotive range. 
In 2012 we launched a dedicated Mining & Gas Procurement Division which specializes in the servicing the unique needs of those industries. Our team of highly skill parts interpreters focus on providing a high quality service with fast turn around times, high quality parts interpretation skills and competitive pricing. We also have extensive experience in fast and efficient delivery of parts to remote locations, from Alice Springs through to the highlands of PNG.
Tranzmile brings together the unique benefit of a young company with modern business practices and outstanding client service, with many years of indepth knowledge of the truck and trailer and heavy equipment industry. Our commitment is to provide you with the right part, at the right time at the right price.
Quick

Order
Quick

Quote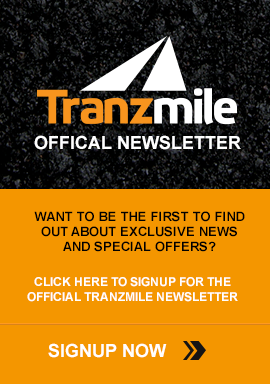 Need

Help?

For all sales enquiries

call (07) 33 444 156

or contact us