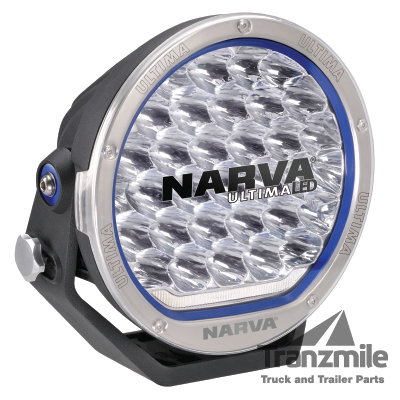 Narva Ultima 215 LED Driving Light
Product Code: 71740
Brand: Narva
Available Sizes: Coming Soon
Min Order: 1
Description
9–33 Volt High Powered LED Driving light — 16,500 Lumens. A break through in LED driving light design and performance. Made at 215mm OD to fit the widest range of Bull Bar applications possible whilst maintaining power and beam penetration for both 4WD but also transportation markets where distance and light volume are vital requirements for safe driving.
Engineered for Performance
Class leading hybrid beam pattern combines volume for off-road 4WD use and long range performance for transport. Super powerful 5 watt XP-G2 Cree® L.E.Ds produce 165 watts of 
pure white light (5700°K). Extraordinary volumes of broad penetrating light of 16,500 raw lumens (10,175 effective lumens). Highly polished super-efficient aluminium metallized reflector utilising precisely scalloped parabolas for ultimate control and performance.
Engineered for Versatility
Unique tool-free vertical adjustment affords quick on-the-fly beam correction via ergonomic aluminium adjuster knob Multi-slot 3-bolt mounting options ensures suitability for all bull bar and nudge bar makes and models Superior mounting bracketry suspension system utilises polymer rubber
to suspend the lamp making it impervious to shock and vibration
Engineered for Durability
Constructed from light weight super strong Pressure Die Cast Aluminium uncompromised strength and rugged durability Built-in 'Active Thermal Management System' (ATMS) enables the Ultima 215 to run harder for longer Fully sealed against water and dust ingress (IP66 & IP67) utilising a genuine Nitto breather vent and integrated DT connector Virtually unbreakable hard coated polycarbonate lens and lens protector.
Technical Information
| | |
| --- | --- |
| INPUT VOLTAGE RANGE | 9-33V |
| CURRENT DRAW | 13.8A at 12V |
| POWER | 165W |
| LEDs | 33x 5W Cree® XP-G2 LEDs |
| LUMENS | 16,500 Raw / 10,175 Effective |
| LP RATING | IP66 & IP67 |
| OPERATING TEMPERATURE | -10°C to 65°C |
| COLOUR TEMPERATURE | 5700°K |
| SIZE | 215mm |
| WEIGHT | 3.2kg |
| ECE | ECE R10 |
| OTHER | Active Thermal Management System (ATMS) |
| OTHER | 1 LUX at 900m |
Product Comprises Of
| | |
| --- | --- |
| 1. | 1x Hybrid Beam LED Driving Light |
| 2. | 1x Hard Coated Polycarbonate Lens Protector |
| 3. | 1x Stainless Steel Mounting Hardware Kit |
| 4. | 4x Interchangeable Trim Pieces (Blue Black Red & Yellow) |
| 5. | 1x Cable with Pre-Wired DT Connector |
| 6. | 1x Fitting Instruction Booklet |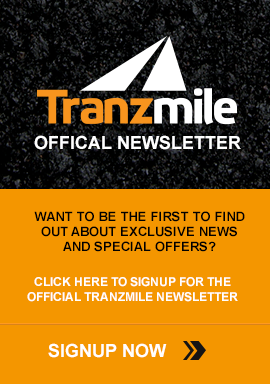 Need

Help?

For all sales enquiries

call (07) 33 444 156

or contact us