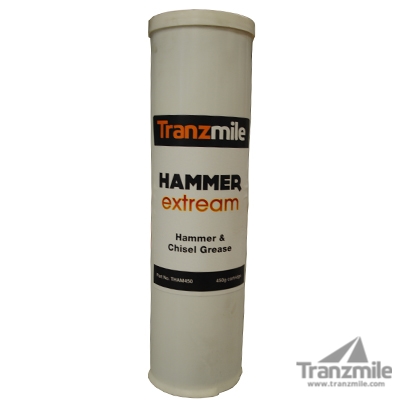 Tranzmile Extreme Hammer Grease - 450gm
Product Code: THAM450
Brand: Tranzmile
Available Sizes: Coming Soon
Min Order: 1
Description
Tranzmile Extreme Hammer Grease is a special lithium complex thickened grease formulated to provide outstanding performance in severe and hostile mining and industrial applications particularly where very high loads and temperatures are encountered.
Extreme Hammer Grease is formulated using premium quality, high viscosity base oils to provide exceptional resistance to oxidation at high temperatures, good water resistance and anti-wear performance under high loads. Extreme Hammer Grease contains Molybdenum Disulphide (Moly), Graphite and Copper fines to provide unmatched wear protection at elevated temperatures.
The state-of-the-art equipment and procedures employed to manufacture Extreme Hammer Grease imparts to this grease a high degree of mechanical and storage stability. It will not breakdown under high mechanical stress. In storage it will not alter consistency or release oil. Hammerhead Grease is an NLGI 1.5 consistency greases.
Application
Tranzmile Extreme Hammer Grease is recommended for the lubrication of rock crushing and mine excavating equipment, open gears and other severe applications where high loads, high temperatures and water ingress are prevalent. These include quarries, sugar mills, tunneling operations, open cut mines etc. The recommended operating temperature range for Extreme Hammer Grease is from 0 °C to 800 °C. It can endure higher temperatures for short periods or if the lubrication frequency is increased.
Benefits
• Reduced wear under shock loads & sliding motion conditions
• Extended lubrication intervals at high temperatures
• Excellent mechanical stability
• Superior resistance to water washout
• Very high temperature performance
• Outstanding storage stability
Health, Safety & Environmental
This product is classified as non-hazardous. No special precautions are required if employed and handled in accordance to normal practice for this type of product. Good personal hygiene is recommended when handling this product. After any spills or personal contact, the skin area should be washed with soap and water. Clothing should be laundered.
Additional health, safety and environmental information is available in the Material Safety Data Sheet which can be obtained by contacting Tranzmile Pty Ltd.
Typical Characteristics
| | |
| --- | --- |
| NLGI Grade | 1.5 |
| Product Code | 549502 |
| Soap/Thickenertype | Lithium Complex |
| Colour | Dark Bronze |
| Worked Penetration | 300 |
| Drop Point, Deg C | 275 |
| Oil Viscosity cSt @ 40 Deg C | 460 |
| 4-Ball Weld, kg | 500 |
| 4-Ball Wear Scar, mm | 0.45 |
Downloads
Tranzmile Extreme Hammer Grease Product Data Sheet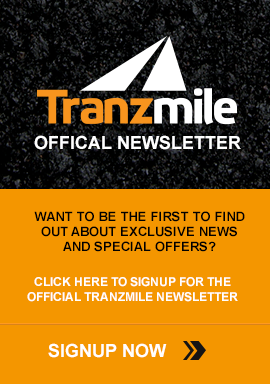 Need

Help?

For all sales enquiries

call (07) 33 444 156

or contact us