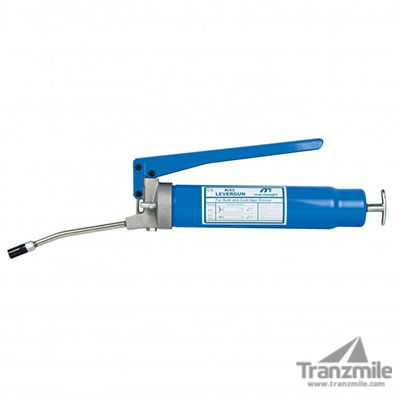 K40 LEVERGUN® 400g Grease Gun
Product Code: K40-01
Brand: Macnaught
Available Sizes: Coming Soon
Min Order: 1
Description
Product Overview
The K40 LEVERGUN® is a lever-action grease gun designed for high pressure/high volume greasing and can easily clear blocked or damaged grease nipples. The K40 features a durable die cast aluminium head, a heavy gauge steel barrel and a heavy duty follower assembly to handle a wide range of grease viscosities up to NLGI No 2. Comes complete with 150mm (6") rigid high pressure extension and KY SUPERGRIP™ coupler. Suits 400g grease cartridges, bulk filling or Macnaught J3 transfer pump loading.
Features & Benefits
Develops 12,000psi with ease - To push grease through the toughest of applications
Can be filled from a bulk supply of grease - Economical & contamination free greasing
9mm diameter hand operated Filler / Bleeder Outlet - For use with Macnaught J3 grease pump or any other 9mm bulk fill grease pump
Reversible follower - For cartridge or bulk applications
Lock the plunge rod into the follower - For easier bleeding
Machined barrel thread - Makes it easier to screw the barrel to the head
Stepped Barrel - For easy grip
Heavy-duty design and construction - Reduces wear & facilitates effortless pressure building
Long lever handle - Ability to develop high greasing pressure to easily clear blocked grease nipples
Screw fasteners - No rivets for easy servicing
150mm (6") Rigid high pressure extension - Accurately grease with two handed operation
Fully repairable - Provides a much longer service life
KY SUPERGRIP™ coupler - Positive no leak connection ensures grease gets to the bearing.
Technical Specifications
Delivery pressure up to 82,750kPa (12,000psi)
Rigid 150mm(6") high pressure extension hose
KY SUPERGRIP™ 3 jaw high pressure coupler
Up to 1.5g per shot
Heavy-duty 1.6mm thick barrel
Robust zinc pull handle
Wetted parts - Aluminium, steel, nitrile rubber, cork and nylon
Maximum viscosity - Up to NLGI 2
Compatible with 400g cartridges for contamination free greasing
Package Includes
K40 LEVERGUN® 400g Grease Gun
Rigid 150mm(6") high pressure extension hose
KY SUPERGRIP™ 3 jaw high pressure coupler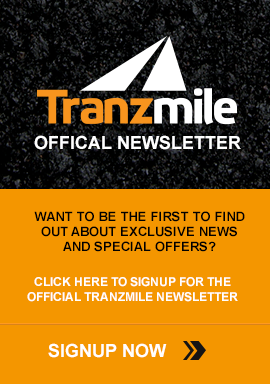 Need

Help?

For all sales enquiries

call (07) 33 444 156

or contact us