Specials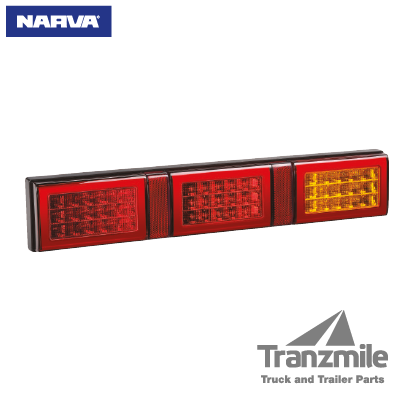 Narva Model 49 LED Jumbo Tail Light - Red/Red/Amber
The most popular rear combination lamp referred to as the 'Jumbo' lamp has dominated the transport industry in Australasia. The Model 49 fits the same footprint as its predecessor the Model 48, & features a continuous 'Neon' like LED light-pipe framing the lamp's borders, meeting the ADR performance regulation for tail lamps. The stop, indicator & reverse functions are activated on the inside of the tail lamp with high quality optics to gain the attention of those following.
Features
Virtually unbreakable polycarbonate lens Direct retrofit for standard Jumbo rear lamps Bold 'Neon' like L.E.D light-pipe tail light gives striking and modern appearance Includes In-built retro reflector and 0.5m hard wired cable
Technical Information
| | |
| --- | --- |
| INPUT VOLTAGE RANGE | 9-33 Volt |
| CURRENT DRAW | Indicator: 0.3A, Stop: 0.3A, Tail: 0.34A, Reverse: 0.18A |
| SIZE | 600 x 110mm |
| CANDELA RATING | 30 |
| ADR | 6/00 TBA, 47/00 TBA, 49/00 TBA |
  Narva June Lighting
Q8 Formula Truck 7000 15W/40
High Performance Synthetic Heavy Duty engine oil with Low Sulphated Ash, Phosphorus and Sulphur content (Low SAPS) designed for lubrication of latest Euro VI engines.
Application
For Euro IV, Euro V and Euro VI diesel engines equipped with a diesel particulate filter (DPF) or catalytic after treatment systems (such as SCR) operating on low sulphur diesel fuel (50 ppm or below) and under severe heavy duty conditions. • Best in-class bio-fuel compatibility for excellent cold starting properties.• Extended oil drain intervals as indicated by the OEM for high quality diesel engine oils can be applied.• For ACEA E9 and API CK-4, CJ-4 and CI-4 applications.  
Specifications
• ACEA E9• API CK-4/CJ-4/CI-4+/CI-4• JASO DH-2
OEM Approvals
• MB 228.31• Volvo VDS-4.5 • Renault RLD-4 • Mack EO-S 4.5 • MTU Type 2.1 • Cummins CES 20086 • Deutz DQC III-10LA
Recommendations
• Detroit Diesel DFS93K222• Detroit Diesel DFS93K218• Cat ECF-3/ECF-2• Ford WSS-M2C171-F1• Volvo VDS-4• Renault RLD-3• Mack EO-O PP• MAN 3575• Allison TES 439
Product Data Sheet
Q8 Formula 7000 15W-40 Product Data Sheet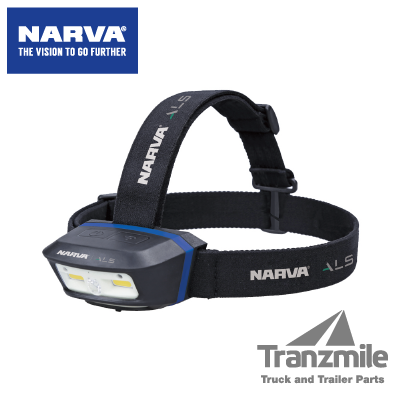 Rechargeable LED Head Lamp 250 Lumen
Featuring a unique detachable lamp with integrated magnet for increased user applications, the 71426 is incredibly versatile. The head lamp allows selection between a powerful spot beam with 60 metre beam pattern or 120 degree flood light. There is also an option to combine the spot or flood beam with an arc shaped flood beam for even more powerful lighting.
Features
2 x COB L.E.Ds provide 250 lumen 120 degree angle flood beam
1 x High Power L.E.D spotlight providing 150 lumens and 60m beam distance
Arc shaped COB L.E.D provides 120 lumen flood beam
Motion activated sensor allows the user to turn the Head Lamp on and off without touching it
2.5 – 3 hours continuous use
2-3 hour charge time
User friendly brightness memory
Magnetised detachable lamp allows the lamp to be used separately
Glow in the dark locator allows users to locate the units in the dark
IP65 dust and water resistant
Charge via USB lead
Lithium battery with no memory effect
2 Year L.E.D Warranty
Video
Technical Information
| | |
| --- | --- |
| LEDs | High efficiency COB LED |
| LUMENS | 150 & 120 |
| LP RATING | IP65 |
Included
| | |
| --- | --- |
| 1. | 1 x 71426 Rechargeable L.E.D Head Lamp |
| 2. | 1 x 240V Charger |
| 3. | 1 x USB Charger |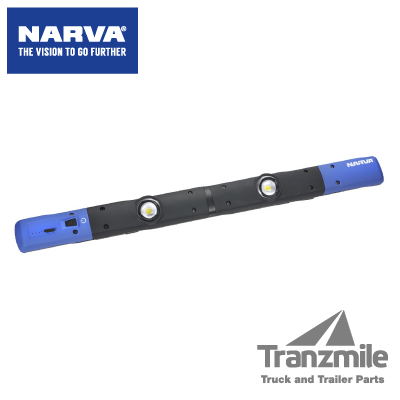 'See Ezy' Magnetic Mount LED Under Bonnet Lamp
Expanding its SeeEzy range of L.E.D workshop inspection lamps, Narva has introduced a new style of lamp designed to allow hands free illumination in a variety of applications. Ideal for mounting on hoists, hoist arms, toolboxes, most car or truck bonnets and many other surfaces in a workshop, campsite or around the home.
Features
2 x Powerful 5W COB L.E.Ds provide 6000°K of white light for broad illumination
Selectable single (350lm) or double (700lm) light output
Powerful magnet allows mounting to any metal surface
Lithium-ion battery provides 6-15 hours of use, 6.5 hours charge time via USB
Lightweight, sturdy construction from alumninium, ABS and polycarbonate materials
Technical Information
| | |
| --- | --- |
| LEDs | 5W COB L.E.D |
| LUMENS | 350, 700 lumens |
| COLOUR TEMPERATURE | 6000K |
Included
| | |
| --- | --- |
| 1. | 1 x L.E.D Magnetic Mount Under Bonnet Lamp |
| 2. | 1 x AC Adaptor and USB Cable |
Quick

Order
Quick

Quote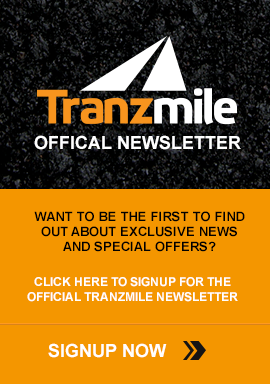 Need

Help?

For all sales enquiries

call (07) 33 444 156

or contact us